Welcome to my blog about saving the life's work of a Japanese American photographer living and working in Little Tokyo in Los Angeles in the post-WWII era. If you are just joining us for the first time, please scroll to the bottom post and catch up with what we are about here!
I have been talking with other filmmakers and community leaders for days now about this project. The more I learn, the more interesting and enticing this story is.
And there is media notice for the project now as well. Several news organizations are picking up the story and if/when I know where the stories are posted, I will put an update here.
This is a very important project for every Angeleno, not just the Japanese-Americans. The cultural history stacked in my living room right now is almost overwhelming, but I am hopeful that some philanthropy soon will help get the preservation and cataloging process going.
A few posts down, near the beginning, I showed some photos of the giant stack of bags, and my desk and workspace. Thought I would share a new look at how things are going here...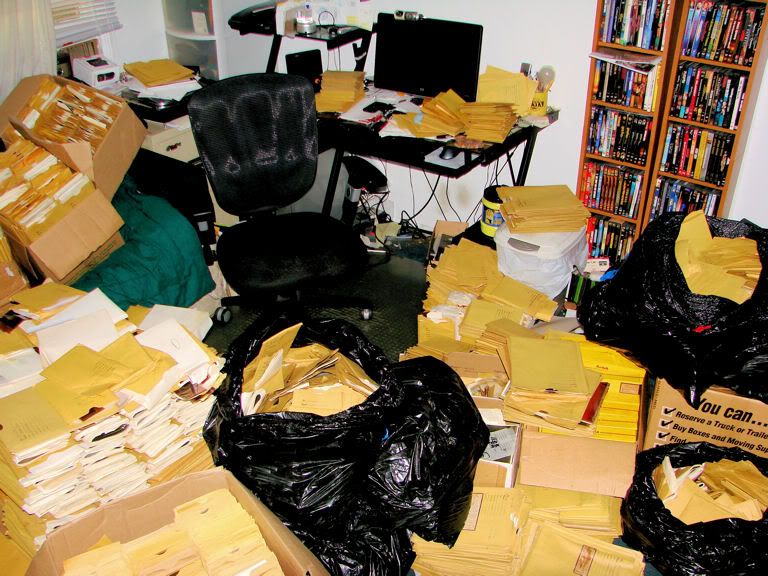 There are boxes and bags that wouldnt fit into the shot, but thats about 85% of my cache.
I am drowning in files.
As always, any donations you want to give would be greatly appreciated. This is a worthy and important project and any support I can get will be fantastic!
Thanks!
Michael